Obligation of environmental awareness in this century and involvement in each organization especially in the plastic industry is a must.
Structuring policy in the plastic industry was a good movement towards providing an environmentally-friendly culture by the United Kingdom (UK). To support the policies and contribute more to nature, Glasfil Polymer ensures all our materials used are compliant with the RoHS and WEE legislation. We have also implemented a green policy and are REACH compliant.
The commitment for the environment is a firm component of the company philosophy at Glasfil Polymer Sdn Bhd. And we stand in conformity with the requirement for adherence to highest quality requirements.
In a form of annual objectives, Glasfil Polymer expresses its environmental policy and derives the necessary activities.
RoHS (Restriction of Hazardous Substances) is the nickname given to the European Union's directive 2002/95/EC on the restriction of the use of certain hazardous substances in electrical and electronic equipment. RoHS is closely related to the European Union's directive 2002/96/EC on waste electrical and electronic equipment (WEEE). RoHS references Annex 1A of WEEE to specify its scope of coverage (Categories 1-7 and 10). While closely related, RoHS and WEEE deal with different parts of the product life cycle. RoHS seeks to reduce the amount of hazardous materials entering electronic products while WEEE deals with reducing the amount of electronics entering landfills. RoHS is the beginning, and WEEE is the end.
At Glasfil, all our products comply with the RoHS and WEEE legislation. It controls the 6 elements which are Bi, Br, Cd, Cr, Hg and Pb to level less than 100-1000ppm.
View Our Certificate
The impact from the RoHS AND WEEE legislation Glasfil Polymer realization towards the importance of the environment increased.
As the 1st edition of "Guide to Greener Electronic" was released in August 2006, Glasfil Polymer incorporated greener environment policy into our company, with the objective to achieve a greener world.
We recognize the need for environmentally responsible production, with the restriction of chemical compounds or materials that can harm the environment. We have developed our Green Policy Index in achieving our Objective that is to achieve at least Green Rating at 8.5 by Dec 31, 2008.
5 Criterias of our Green Policy Index
Material management of resins (chemical), pigments, sprays and packaging materials.
Voluntarily responsible in recycling all resins/packaging materials.
Permanently phasing out CFC in production.
Timeline in phasing out all use PVC- and BFR- in the manufacturing line.
Reports on all amounts of materials recycled.
Registration, Evaluation And Authorization Of Chemicals (REACH)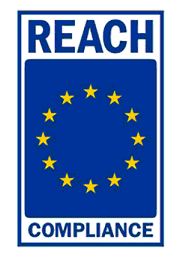 The EU's new chemicals legislation REACH came into force on June 1, 2007. It covers all chemical substances, manufactured or imported into the EU, in quantities of one tonne or more per year.
Mandatory registration of new substances began on June 1, 2008. REACH is based on the idea that industry itself is best placed to ensure that the chemicals it manufactures and put on the market in the EU do not adversely affect human health or the environment. At Glasfil, we have Pre-Registered our materials used in December 2008.
---
To conserve and protect our world finite resources, Glasfil polymer has started a project known as Playup. Where we crush and melt used plastic materials or defective parts obtained from our production to produce new products. We have a crusher in our factory so any unwanted plastic part will be crushed and recycled to avoid waste.